Premium Grade
Hardwood Plug Cutters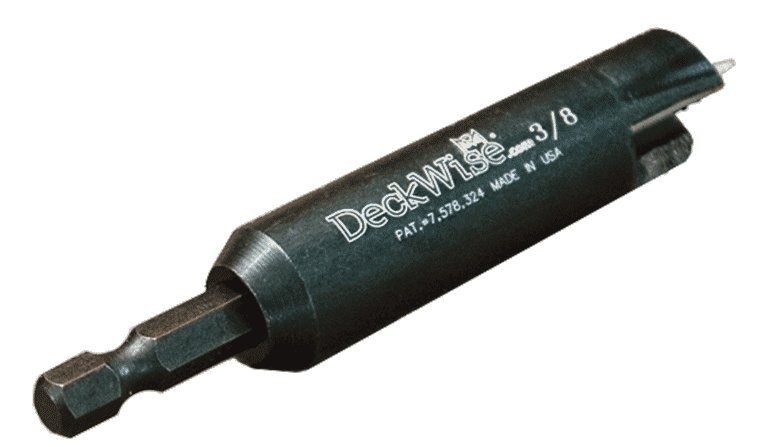 9,5 mmm
Convenient Hardwood Plug Cutting
On The Job Site!
There you are, on the job site, and you are ready to install the last terrace plank, but there are no more hardwood plugs. You realize the project can't finish today because you are need 8 more hardwood plugs.
As a contract builder you know this installation needs to be finished. It's a bad position to be in.
With our hardwood plug cutters in your toolbox, you could easily and quickly cut wooden plugs on site. These plug cutters not only cut wood plugs but are also sharp enough to cut exotic hardwood. The day is saved! The DeckWise® Premium Hardwood Plug Cutter is always the right toolbox addition to complete every job, today, instead of tomorrow.
Available in two popular sizes: 9,5mm & 12,7mm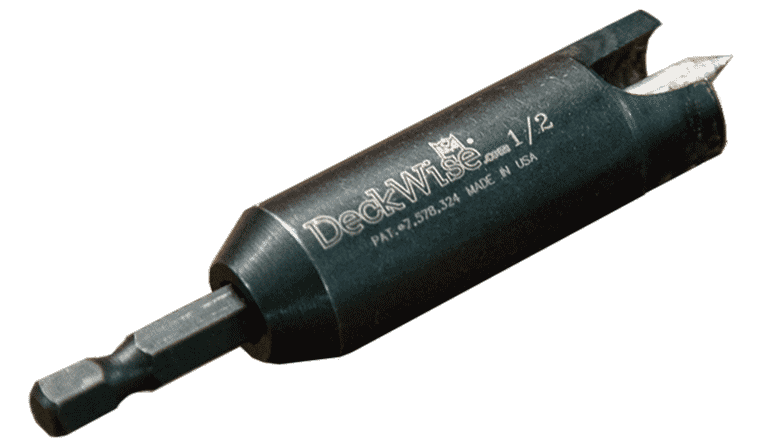 12,7 mm
Anti-Skate
Design
Patented self-centering design with spring-loaded guide pin that helps stabilize cutting, while eliminating scoring and roughing of wood surfaces.
Extra Sharp
Cutting Teeth
Extra sharp teeth designed specifically to cut through exotic hardwoods. Achieve a smooth tapered plug even with the most dense hardwoods, such as Ipe.
Job Site
Convenience
Not only are DeckWise® Hardwood Plug Cutters convenient for on the job use, but they also allow contractors to cut custom plugs. Fresh cut plugs on the job will guarantee a perfect match of color and grain characteristics for hardwood boards being used on site.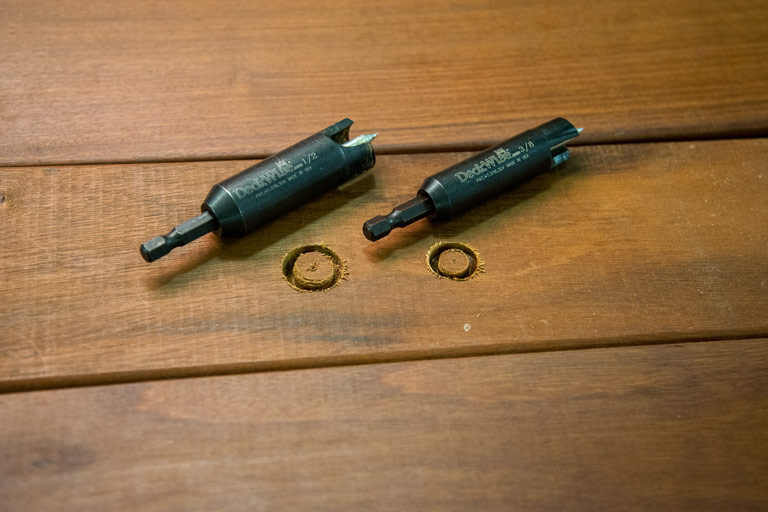 Warning: To reduce the risk of injury, read and understand the operator's manual for your power tool before use. Always wear eye protection.
DeckWise® Hardwood Plug Cutters offer the following features and benefits:
Anti-Skate Design
Extra Sharp Cutting Teeth
Job Site Convenience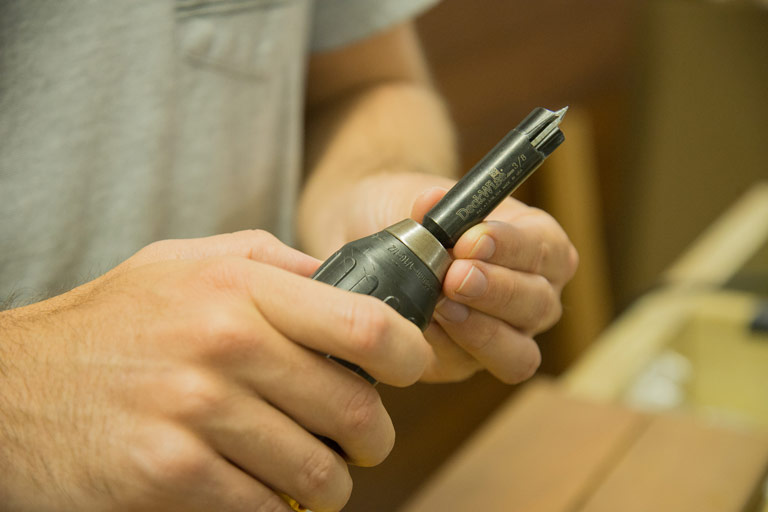 1
Step 1:

Attach to Drill

Attach to any hand-held electric or battery powered drill.

Note: Can also be used with a drill press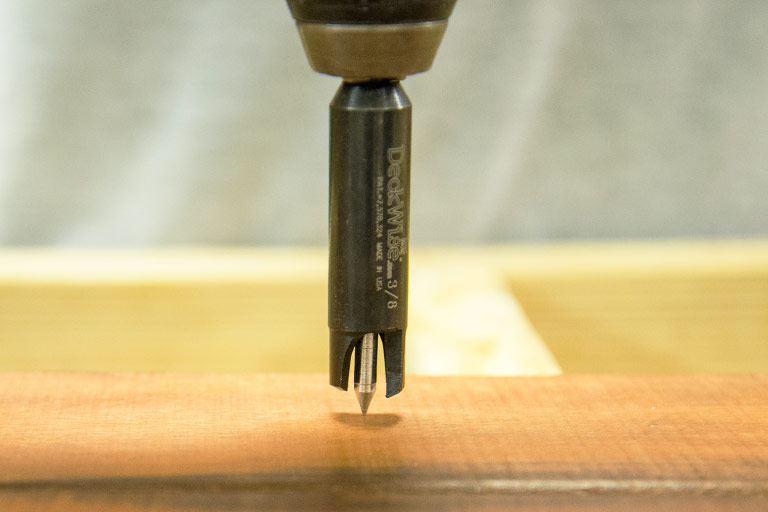 2
Step 2:

Insert Point

Remove the plastic pin protective cover. Insert retractable point into wood.
3
Step 3:

Cut Plug

Secure the scrap piece of wood you will be cutting the plugs out of with a clamp. Slowly increase the drill speed until the teeth begin to cut and then increase to max speed until you have reached a depth of about 3/8".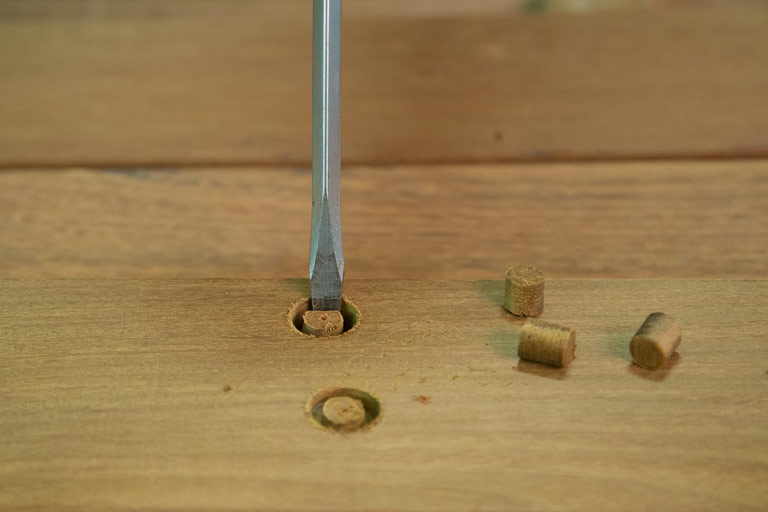 4
Step 4:

Remove Plug

Snap the plug free by inserting a flat head screwdriver or a small chisel in the cut and push it against the plug along the grain. Snapping against the grain results in the plug breaking uneven and too short to use.