COMPOSITE
TERRACE SCREWS
5 color choices to match the most popular colors of composite decking
Our A2 Grade Composite and PVC screws are made to the same high standards as all of the DeckWise® products you trust. These 5x64mm stainless steel screws are corrosion-resistant and strong. Available with painted heads in your choice of color from Hardwood Brown, Rosy Brown, Cedar, Composite Grey, or Composite Sand. These will match the most popular composite material colors on the market. Ask for free samples!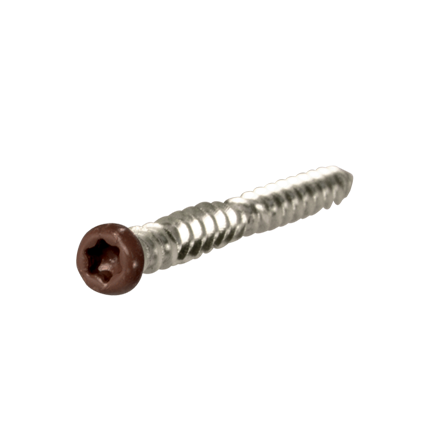 Hardwood Brown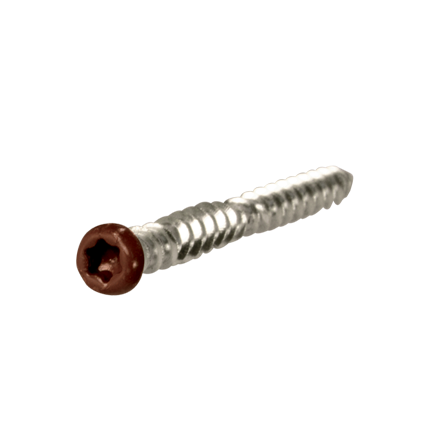 Rosy Brown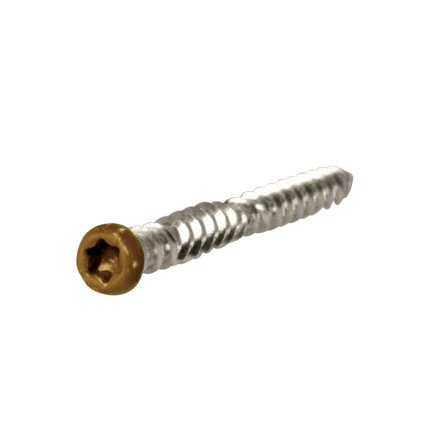 Cedar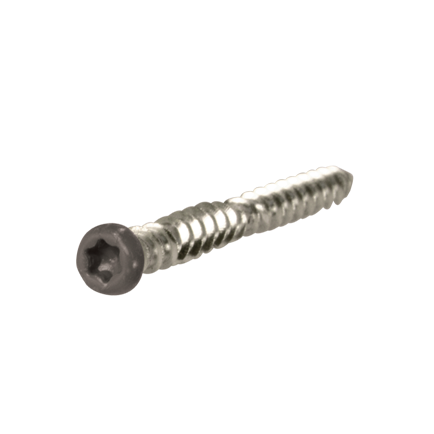 Composite Grey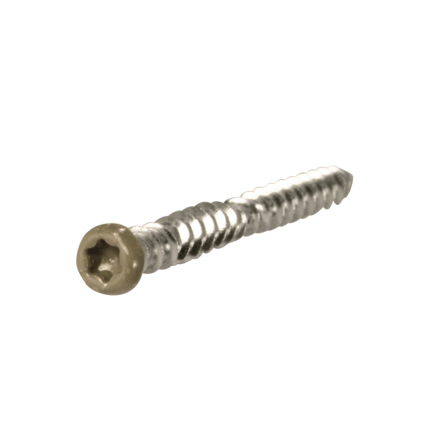 Composite Sand
---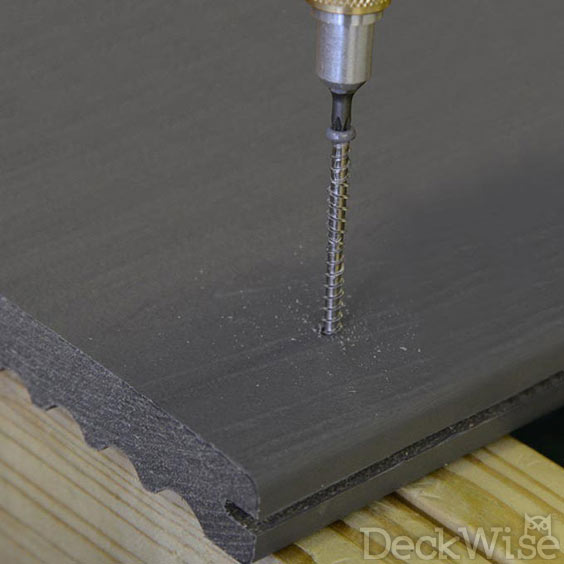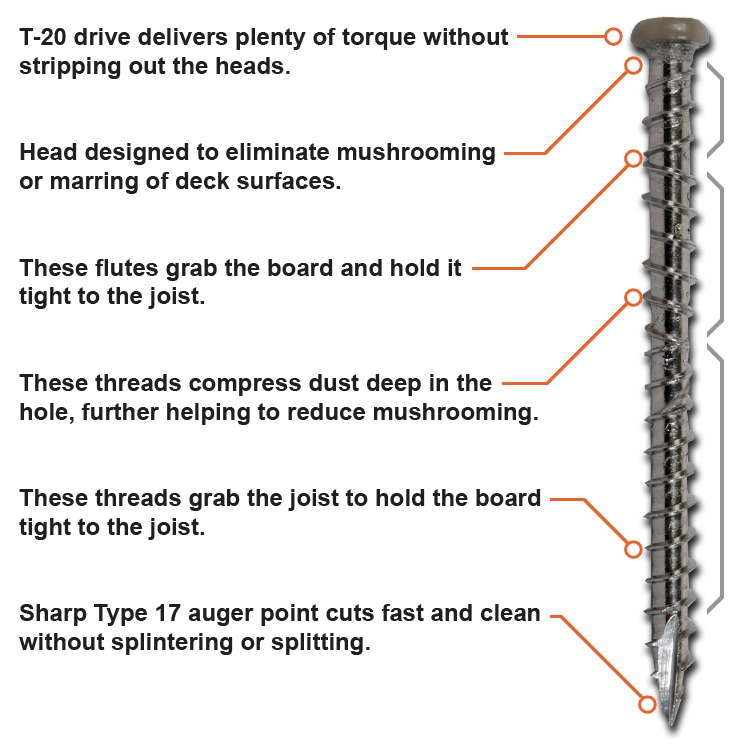 ---
The advanced auger point and thread design mean these screws perform the way you and your customers need to ensure the highest of quality decking.
Our composite deck screws come with a T20 star head and reverse threads directly below the head which eliminates unsightly "mushrooming" of the composite decking during installation. Dual threads further down compresses dust and pull the decking board tight to the joist. All done effortlessly without the need for pre-drilling or countersinking.
To learn more about our Composite Screws from DeckWise® please contact us at sales@deckwise.eu or call us directly at + 31 33 469 1037.
| RANGE | 5 x 64mm |
| --- | --- |
| 100 CT | |
| 350 CT | |