Precise Plank
Gap Spacing. Guaranteed!
WiseGuides® terrace plank spacer wedges are premium American made and serve as the perfect addition to every builder's toolbox for installing invisible hardwood clips or when face screwing. The unique V-Design permits installers to use these spacer wedges in any given position between planks. Finding the proper spacer is quick and easy with their bright color coded design. (Included in the EXTREME4® and the EXTREMEKD® clip kits.)

Features:
Extremely hard plastic polymer resin for resistance & rigidity
V-Shape profile to facilitate fitting & fast removal
Color coded spacer wedge sizes for easy use
Large grip blade to guarantee ample resistance
Large handle opening to allow easy access by your fingers
Anti-marking ribs to reduce plank contact surface
Graduations 8mm / 6,4mm / 5,2mm / 4mm / 3,2mm
---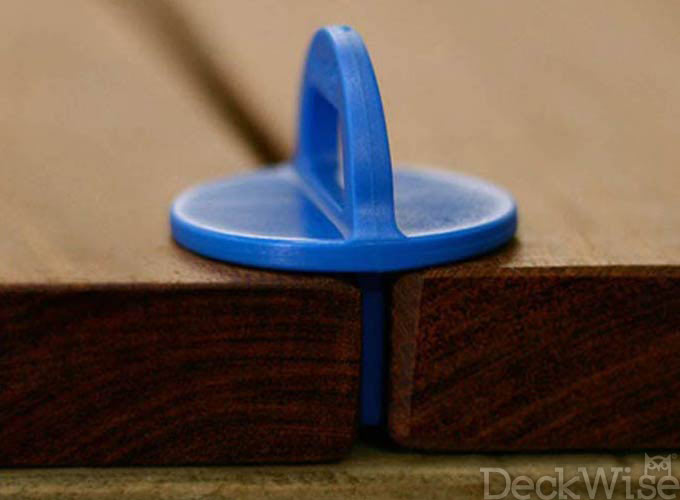 3,2mm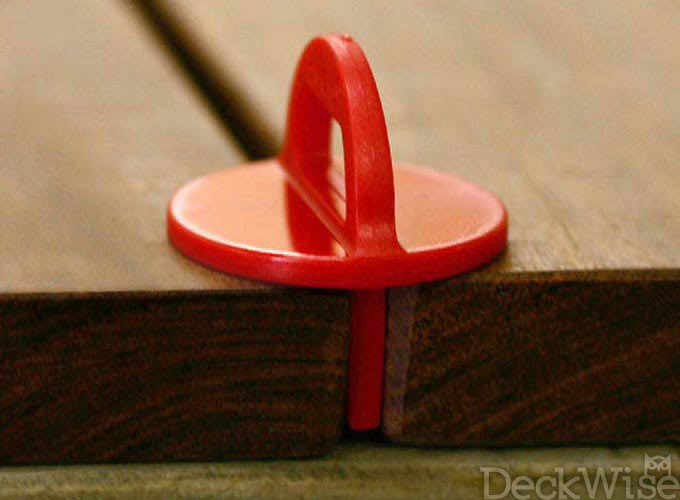 4mm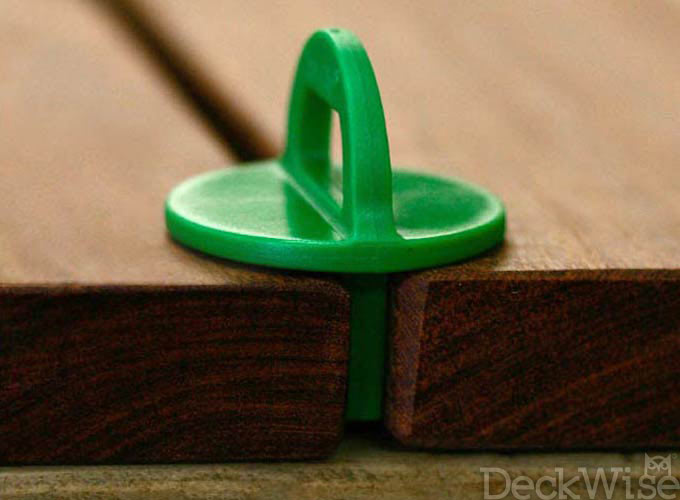 5,2mm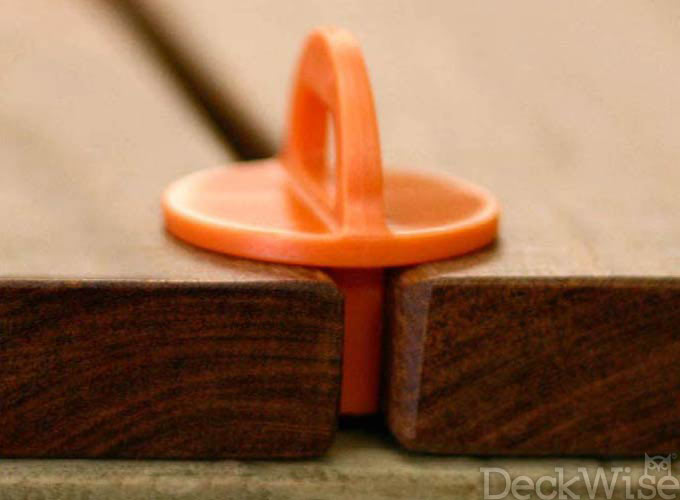 6,4mm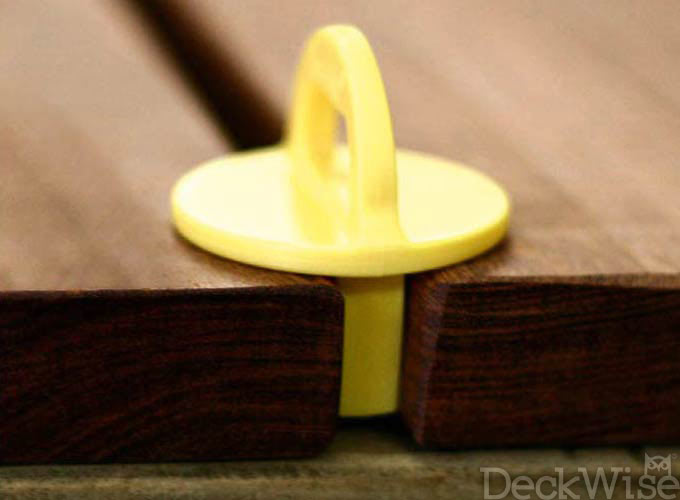 8mm
---
Keeping your terrace free of standing water and debris is crucial. WiseGuides® remove the guess work for precise gap spacing between terrace planks, which results in proper water drainage and drying. Build with striking, consistent lengthwise plank gap intervals time after time for professional results. The functional structure allows terrace installers to implement these spacers in any location between timber planks.
The exclusively crafted V-shape blade design and style prevents nicking as well as marring of hardwood, thermally modified woods and composite materials. Depending on the length of your terrace plank, place two or more spacer wedge tools every 60-70cm in between planks. Moving lengthwise between planks is a breeze thanks to the spacer's convenient handle. Let WiseGuides® spacer wedges remain in place during invisible fixing clip installation. Extract once installment is complete by effortlessly pulling the handle upward, releasing it from the plank gap.
Guarantee
Precise

& Regular

Gaps

The specially made V blade design and handle of WiseGuides® gap spacer wedges help thwart damage to terrace timbers that pressed together during installation. Thanks to the unique handle design, no more loss of time due to wedges that are impossible to remove between two tightened planks.

The extreme hardness of the hardened plastic wedges guarantee they will keep their normal thickness, even after the planks have been secured.
---

6 Pack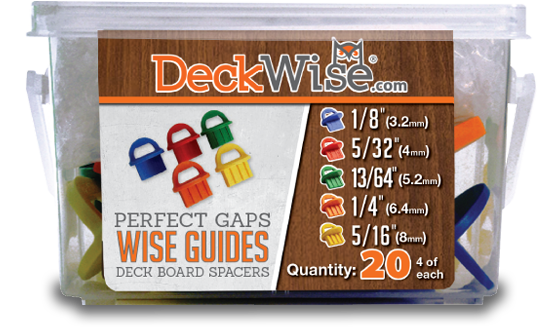 20 Pack
| RANGE | 3,2 mm | 4 mm | 5,2 mm | 6,4 mm | 8 mm |
| --- | --- | --- | --- | --- | --- |
| 6 Pack | | | | | |
| 20 Pack | | | | | |
Watch this quick video and see how you can achieve a stunning, uniform plank gap spacing with our WiseGuides®. Our spacer wedges work flawlessly with our Hardwood Wrench™ and most installation tools.